A Conversation with Gift Planners - Resources




This page is not an official website of the Canadian Association of Gift Planners and the views and opinions expressed on www.christinaattard.com do not reflect on the professional association. The links provided here are provided for information purposes by www.christinaattard.com.
Powered by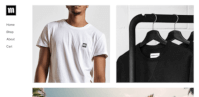 Create your own unique website with customizable templates.